The Practice of
Dr. Josef Hadeed
Where Our Priority Is You
Miami is a hot spot for plastic surgery, and you have choices. But with Dr. Hadeed, you and your safety always come first. Whether breast surgery or body contouring, you can feel assured that your results will meet or exceed your expectations, and you'll be in the presence of a surgeon who puts "you" first.
Schedule A Consultation
"I want to make sure I feel as comfortable with my patients as they do with me."
Focusing on Quality Over Quantity Every Time
Dr. Josef Hadeed

Beverly Hills-Based and Trained Plastic Surgeon

With training from some of the finest institutions, years of experience performing body, breast, and facial enhancement surgeries, and a collection of celebrity clientele, Dr. Hadeed offers an unprecedented level of compassion, artistry, and care in a concierge-style private practice.

Meet Dr. Josef Hadeed
Credentials

Matter

Dual board-certified plastic surgeon Dr. Josef Hadeed has come to Miami from Beverly Hills to offer his expert skills and experience.
Body Sculpting in Miami
Whether you are looking to tone up or create eye-catching beach-ready curves, body sculpting procedures can help you achieve your desires. With both reduction and augmentation procedures, Dr. Hadeed can help your dream silhouette become a reality.
"An outstanding professional! Dr. Hadeed exceeded my expectations!"
Breast Enhancement in Miami
Whether you want to increase your breast size to flaunt with your favorite plunging neckline or are looking to restore your breasts' youthful perkiness, breast surgeries can revamp and enhance your bust.
Combination Procedures in Miami
Sometimes one surgical procedure is all that is necessary to address your concerns; however, many women and men benefit from combination body and face enhancement procedures. By combining procedures, patients are able to achieve more dramatic results.
"Amazing Surgeon And Results."
Facial Rejuvenation in Miami
Aging features and sun damage can wreak havoc on your youthful facial contours. When you are in need of a facial revamp, plastic surgery procedures can help turn back the clock and revitalize your look.
Individualized

Attention and Care

Dr. Hadeed believes in transparency and taking the time to explain your options in an unhurried and unpressured way. Plastic surgery is a personal choice, and while Dr. Hadeed is here to help guide you, the final decision is yours.

Schedule A Consultation
Patient
Testimonials
"Dr. Hadeed is the best! He truly cares about his patients and makes every visit a pleasant one. Thank you for doing such amazing work. I would definitely recommend Dr. Hadeed to friends and family!" by V.M.
"Dr. Josef Hadeed was amazing! From scheduling my consultation, to my surgery date, all the way to my 2month post op check up! After hearing nothing but good about him, I knew if I was able to, I wanted him to do my procedure." by C.S
"I recently had a surgery performed by Dr. Hadeed. I cannot say enough about the way he and his staff treated me. From the very beginning through the end, they always made me feel comfortable and at ease." by J.M.
Read Patient Reviews
Non-Surgical Treatments in Miami
Plastic surgery is not always the answer. Dr. Hadeed offers a collection of state-of-the-art non-surgical devices and technology for women and men who are not ready or need traditional plastic surgery procedures.
Surgery for Men in Miami
While plastic surgery procedures are commonly promoted and advertised to women, men also can benefit from these enhancement procedures. Every year, more men turn to face and body contouring procedures to improve their physical aesthetic and increase confidence.
In The Media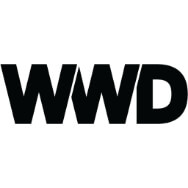 The Boom of Facial Cosmetic Surgeries


Demand Soars for Plastic Surgery Amid Pandemic Downtime
Media Articles
Enjoy Your Stay!
We have patients travel from all over the world to have their surgery performed in Miami. Find out why.
Schedule A Consultation