Josef G. Hadeed, MD, welcomes you to his Center for Plastic and Reconstructive Surgery and looks forward to meeting you.
Dr. Hadeed is a highly skilled and experienced double board-certified plastic surgeon. He has offices on both coasts of the United States, both in places where plastic surgery is in high demand.
On his road to private practice in Beverly Hills and Miami, Dr. Hadeed tapped his professional and academic experiences to help him craft his life-long dream. He has gone out of his way to build a warm, friendly, and inviting place where patients can feel safe and empowered to collaborate on their most intimate aesthetic goals. His goal has always been to help people change both the form and function of their bodies to enhance their quality of life and provide an ideal aesthetic appearance.
Patient Comfort Is A Huge Hallmark Of Our Practice
Dr. Hadeed loves Beverly Hills and Miami, and he admires the lifestyles people can carve out for themselves in these cities. Every plastic surgeon develops a "true love" for a specific type of surgery—even when they are experienced enough to do it all. For Dr. Hadeed, body procedures are his "true love" and give him the most personal gratification. Perhaps it's this love that has drawn him to Southern California and Florida. These areas support an active, outdoor lifestyle in a warm climate. This, coupled with an "image-forward" mentality, leaves little margin for error when it comes to a man or woman's physique and how they appear in and out of clothing.
Josef Hadeed MD Center For Plastic And Reconstructive Surgery
What Sets Dr. Hadeed Apart?
Dr. Hadeed operates in two of the most competitive areas in the world when it comes to plastic surgery: Beverly Hills and Miami. So, what makes his practice unique? The answer is a concierge-style practice dedicated to ensuring patient comfort and satisfaction. Dr. Hadeed does not offer one-size-fits-all procedures. Instead, he establishes a conversation with his patients to ensure that he understands precisely what they are looking for. This way, he can provide a customized treatment plan to provide the specific results his patients seek. This may include a single customized surgical procedure or a series of procedures performed together or separately over time. Dr. Hadeed will ensure your goals are the centerpiece of your treatment plan.
"World Class Experience."
Body Procedures Are Our Specialty
Dr. Hadeed's vision for his practice is that of a comprehensive aesthetic center, where patients can partner with a dedicated team to address all their cosmetic needs. He has developed expertise and proprietary techniques in all areas of aesthetic medicine, including procedures to address the breasts and the aging face and skin. This philosophy allows patients to develop a rapport, define a set of unique expectations, and establish a central place for all their beauty and wellness needs under one familiar roof.
Dr. Hadeed offers a series of surgical procedures that can create cosmetic and functional improvements across all areas of the body. Dr. Hadeed prides himself on working with all parts of the body, from skin and fat to muscle, cartilage, and bone. His body procedures expertise in body procedures and transgender plastic surgery means that patients will receive the highest quality of care while achieving their aesthetic goals.
Media

Appearances

Dr. Hadeed works with and among high society in Beverly Hills and Miami. He attends red carpet events, private fundraisers, and other similar events in the area. He is a well-known plastic surgeon whose expertise is often sought by reporters writing articles on the Hollywood beat. Prospective patients can find videos of Dr. Hadeed and podcasts about plastic surgery where he shares his knowledge.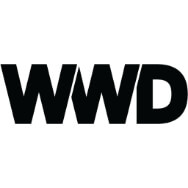 Latest News:
The Boom of Facial Cosmetic Surgeries
Media Articles
Peer-To-Peer Teaching
Dr. Hadeed is well-known for his seminars, which he offers at the meetings of several professional organizations dedicated to plastic surgeons, including the American Society of Plastic Surgeons (ASPS), which he is heavily involved with. He also attends many seminars put on by his colleagues and peers to ensure that he remains on the cutting edge of the plastic surgery field.
Hobbies
As you might expect from a surgeon who operates offices on both coasts of America, Dr. Hadeed enjoys traveling. He often goes back and forth between his two offices and provides remote consultations to patients on the opposite coast when needed. He also enjoys fine dining and charitable work.
Education And Experience
For patients who would like more details about Dr. Hadeed and his level of education and experience, we present the following highlights of his curriculum vitae.
Hospital Privileges In Los Angeles
UCLA Santa Monica, Santa Monica, CA
Hospital Privileges In Miami
Coral Gables Hospital, Coral Gables, FL
Palmetto General Hospital, Hialeah, FL
Postgraduate Training
Plastic Surgery
Resident, Duke University Medical Center 2008-2011
Duke University School of Medicine
Durham, NC
Hand and Microsurgery
Fellow, Jackson Memorial Medical Center 2007-2008
University of Miami School of Medicine
Miami, FL
General Surgery
Resident, Cooper University Hospital 2001-2007
UMDNJ/ Robert Wood Johnson Medical School
Camden, NJ
Education
Medical School
Temple University School of Medicine 1997-2001
Philadelphia, PA
Degree: Doctor of Medicine (M.D.)
Undergraduate
University of Michigan 1993-1997
Ann Arbor, MI
Degree: Bachelor of Science (B.S.)