The Practice of
Dr. Josef Hadeed
"World class experience!"
Ours is a concierge-style practice ensuring patient comfort and satisfaction. Whether the need is aesthetic or reconstructive improvement of the body, breasts or face, Dr. Hadeed tailors the procedures to that patient alone. Our surgical suites are equipped and accredited like the finest hospitals but the cost is lower. The quote you receive is what you will pay – there will be no surprises.
Schedule A Consultation
"I help my patients stand out for all the right reasons."
Double Board-Certified
Plastic Surgeon
Josef Hadeed, MD, FACS

Center for Plastic and Reconstructive Surgery

When you feel good about how you look, you have a confidence that shines outward and touches every part of your life. Double board-certified plastic surgeon Dr. Josef Hadeed, knows that the pursuit of beauty is deeply personal, which is why his approach is centered around what you wish to see in the mirror and not a rigid set of procedures. As soon as you walk in the doors, our team gets to work helping you find the best version of yourself by putting your aesthetic and health needs first.

Meet Dr. Josef Hadeed
Credentials

Matter

Double board-certified plastic surgeon Dr. Josef Hadeed, has received his training and experience from some of the most prestigious institutions in the world.
Body Sculpting
We help you shape your body to match the real you, so you feel good every day, in every outfit, in every photo. Dr. Hadeed offers a wide range of body sculpting services to help you get there. Maybe it's a tummy tuck to give you the flat stomach you have been dreaming of, or liposuction to target those stubborn areas that don't respond to diet and exercise. From Brazilian Butt Lifts to mommy makeovers, we have something for everyone.
We also offer support for those who have lost significant weight, with body contouring to remove excess skin and reveal the new you. And if you have blemishes that tell stories you would rather forget, we can help with scar revision too.
"An outstanding professional! Dr. Hadeed exceeded my expectations!"
Breast Enhancement
Your breasts can affect how clothes fit, how you carry yourself, and even how you feel when you look in the mirror. Whether it's adding fullness with breast augmentation, giving a youthful lift with a breast lift, or eliminating excess volume with a breast reduction, let us find the right solution for you. We also offer breast revision plastic surgery services to fine-tune previous surgeries and combined augmentation with lift for a more dramatic change.
Combination Procedures
Sometimes one change is not enough to show the new you that you see in your mind. With our combination of cosmetic procedures, you can change several things at once to see a big difference in your appearance, from your face to your body.
Think about pairing a Mommy Makeover, with treatments like a tummy tuck to get your pre-baby body back, with an Executive Makeover, where you might get a simple facelift or Botox to freshen up and get ready for anything at work. We also put together special combinations just for you: maybe you are thinking of a Brazilian Butt Lift and a breast lift to get the shape you want, or you might pair liposuction with a tummy tuck to become as lithe as a runway model.
"Amazing Surgeon And Results."
Facial Rejuvenation
Your face is the first thing people see, and it should make you feel proud. We offer extensive treatments and reconstructive surgery options to bring out the best in you, be it smoothing out lines with a facelift, tightening your neck area for a younger look, or taking years off your eyes with eyelid surgery. We also offer a brow lift to raise and refine your forehead area, ear pinning for a balanced look, and facial fat grafting to give your face a fuller, more defined shape.
In our practice, time is
the secret ingredient.
Schedule a Personalized Consultation Today
Dr. Josef Hadeed is a proven and trusted double-board-certified plastic surgeon in California with nearly two decades of experience. At our centers in Beverly Hills and Miami, you will find a welcoming space where you can talk about your aesthetic goals and learn how to achieve them with professional plastic surgery as well as non-surgical procedures. If you have any questions or you'd like to set up an appointment, please call us at 310-970-2940 or contact us online.
Schedule A Consultation
"I come from a family of
doctors. Helping
others is in my DNA."
Patient
Testimonials
"Dr. Hadeed is the best! He truly cares about his patients and makes every visit a pleasant one. Thank you for doing such amazing work. I would definitely recommend Dr. Hadeed to friends and family!" by V.M.
"Dr. Josef Hadeed was amazing! From scheduling my consultation, to my surgery date, all the way to my 2month post op check up! After hearing nothing but good about him, I knew if I was able to, I wanted him to do my procedure." by C.S
"I recently had a surgery performed by Dr. Hadeed. I cannot say enough about the way he and his staff treated me. From the very beginning through the end, they always made me feel comfortable and at ease." by J.M.
Read Patient Reviews
Surgery is not always the answer. We use the most effective non-surgical techniques too.
Non-Surgical Solutions
In the hands of an expert, small changes can bring about a big transformation. If going under the knife is not your cup of tea, our non-invasive treatments are a great way to fine-tune your natural beauty and get noticeable results without the downtime of surgery.
Take BOTOX® COSMETIC, for example, a quick treatment that can even out the fine lines and wrinkles and give your face a youthful, natural appearance. You can also explore our potent injectables to add volume to your face and reduce signs of aging. For those who want to tone their body without spending hours in the gym, we recommend EMSCULPT® to build muscles easily. And if you are looking to have fuller hair, NEOGRAFT® can get back your hair without cosmetic surgery.
Surgery For Men
An increasing number of our patients include men who want to enhance their strong points while taking care of the areas they are concerned about. Dr. Hadeed provides gynecomastia surgery for men looking for a flatter, more natural-looking chest; liposuction to get rid of unwanted fat and reveal a more toned body; and abdominoplasty (tummy tuck surgery) to tighten the stomach area and restore the youthful abdominal firmness you may have lost because of aging or a hectic lifestyle. Check out our injectables and fillers to add a natural volume to your face in a non-invasive way.
In The Media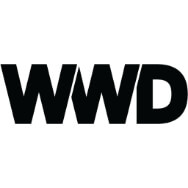 The Boom of Facial Cosmetic Surgeries


Demand Soars for Plastic Surgery Amid Pandemic Downtime


Josef Hadeed, MD – People You Should Know
Redefining the Aesthetic Ideal
Media Articles
Enjoy Your Stay!
We have patients travel from all over the world to have their surgery performed in Beverly Hills. Find out why.
Out of Town Patients