The Practice of
Dr. Josef Hadeed
"World class experience!"
Ours is a concierge-style practice ensuring patient comfort and satisfaction. Whether the need is aesthetic or reconstructive improvement of the body, breasts or face, Dr. Hadeed tailors the procedures to that patient alone. Our surgical suites are equipped and accredited like the finest hospitals but the cost is lower. The quote you receive is what you will pay – there will be no surprises.
Schedule A Consultation
"I help my patients stand out for all the right reasons."
Double Board-Certified
Plastic Surgeon
Josef Hadeed, MD, FACS

Center for Plastic and Reconstructive Surgery

Dr. Hadeed uses the latest surgical and non-surgical cosmetic advancements to create the most elegant results. Working with his famous clients has taught Dr. Hadeed that everyone is uncomfortable with some aspect of their appearance. Delving into a person's thoughts is an important part of every consultation. Come in for a private consultation to see how comfortable you are with your office, staff and Dr. Hadeed.

Meet Dr. Josef Hadeed
Credentials

Matter

Double board-certified plastic surgeon Dr. Josef Hadeed, has received his training and experience from some of the most prestigious institutions in the world.
Body Sculpting
Weight fluctuations, pregnancy, and aging cause changes to our physiques that are often not easily remedied with diet and exercise. Cosmetic body contouring procedures allow women and men to attain the defined silhouette they desire.
"An outstanding professional! Dr. Hadeed exceeded my expectations!"
Breast Enhancement
Women often develop insecurities regarding the size, shape, and position of their breasts. Breast surgeries help contour and lift the breasts for better proportion, symmetry, and sensual appeal.
Combination Procedures
For some patients, one surgical technique is not enough. Combination plastic surgery procedures utilize surgical and non-surgical treatments for total body or face revitalization.
"Amazing Surgeon And Results."
Facial Rejuvenation
Signs of aging on the face are more noticeable and disheartening than on any other area of the body. Facial plastic surgery can address the skin and tissues to restore youthful definition.
In our practice, time is
the secret ingredient.
Meet Dr. Hadeed

and experience his warmth and passion for his work

Dr. Hadeed never rushes or pushes a patient. Instead, he focuses on individualized attention and care, providing education and guidance, and ultimately developing a plan for the most successful and safe outcome.

Schedule A Consultation
"I come from a family of
doctors. Helping
others is in my DNA."
Patient
Testimonials
"Dr. Hadeed is the best! He truly cares about his patients and makes every visit a pleasant one. Thank you for doing such amazing work. I would definitely recommend Dr. Hadeed to friends and family!" by V.M.
"Dr. Josef Hadeed was amazing! From scheduling my consultation, to my surgery date, all the way to my 2month post op check up! After hearing nothing but good about him, I knew if I was able to, I wanted him to do my procedure." by C.S
"I recently had a surgery performed by Dr. Hadeed. I cannot say enough about the way he and his staff treated me. From the very beginning through the end, they always made me feel comfortable and at ease." by J.M.
Read Patient Reviews
Surgery is not always the answer. We use the most effective non-surgical techniques too.
Non-Surgical Treatments
Dr. Hadeed offers a wide menu of injectables and non-surgical treatments that can smooth fine lines and wrinkles, add lift, improve contours, and wipe away the years. Here again, his artistry optimizes your potential results, whether you are looking to postpone a surgical treatment or maintain the results of one.
Surgery For Men
Men are seeking plastic surgery in greater numbers as they start to realize these procedures' vast benefits. Due to their different builds and aesthetic desires, plastic surgery techniques must be tailored to the male physique.
In The Media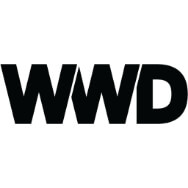 The Boom of Facial Cosmetic Surgeries


Demand Soars for Plastic Surgery Amid Pandemic Downtime


Josef Hadeed, MD – People You Should Know
Redefining the Aesthetic Ideal
Media Articles
Enjoy Your Stay!
We have patients travel from all over the world to have their surgery performed in Beverly Hills. Find out why.
Out of Town Patients